Solar energy: It's clean. It's renewable. It's cheap. But can it be beautiful?
Solar enthusiasts know all these things to be true, but in general, solar panels aren't known for their aesthetic appeal. As more and more solar farms are installed around the world, developers are getting creative, and making their projects more picturesque than ever.
1. Monte Plata Solar Project, Dominican Republic
Nestled in the tropical greenery, the Monte Plata solar farm packs a whopping 69 MW, offsetting approximately 70,000 tons of carbon dioxide and powering 50,000 homes. It's the largest solar farm in the Caribbean and consists of 270,000 solar panels.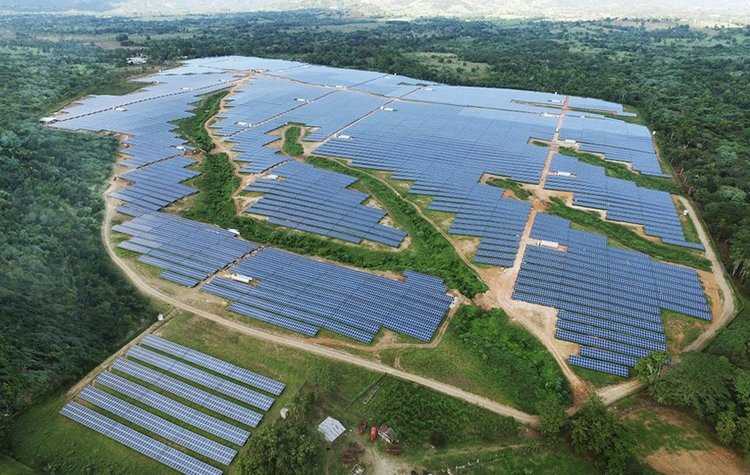 2. Sangju City, South Korea
On the Jipyeong Reservoir in Gyeongsang Bukdo Province, South Korea, are two 3 MW floating solar farm facilities (one shown above). Due to Korea's relatively small land size, making use of the reservoir surfaces allows the country to increase solar capacity without significantly impacting the land nearby. As for its impact on aquatic ecosystems, the developer maintains that the floating farm decreases evaporation and creates a conducive environment for marine life.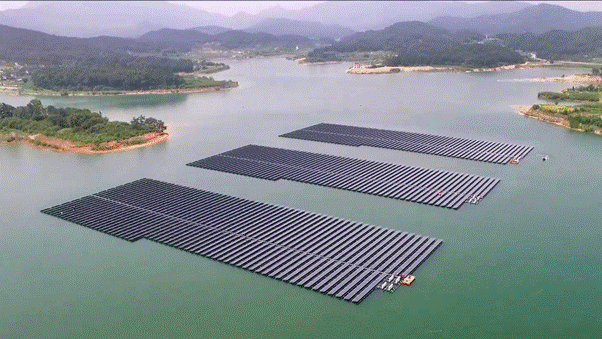 3. Crescent Dunes, Nevada, USA
What's with this unique design, you ask? This Nevada solar farm utilizes concentrated thermal solar power (CSP) instead of panels that transform sunlight directly into electricity. The spiral arrangement of mirrors captures rays from the blazing desert sun and directs them to a center tower that contains molten salt. This salt is then used to heat water and power steam turbines. To get a better understanding of the sheer scale of this project, one must realize that each of those (seemingly) little mirrors is 37 feet wide and 24 feet tall…and there are over 10,000 of them. The tower in the center is 640 feet high. A project of this magnitude provides enough electricity for 75,000 local homes.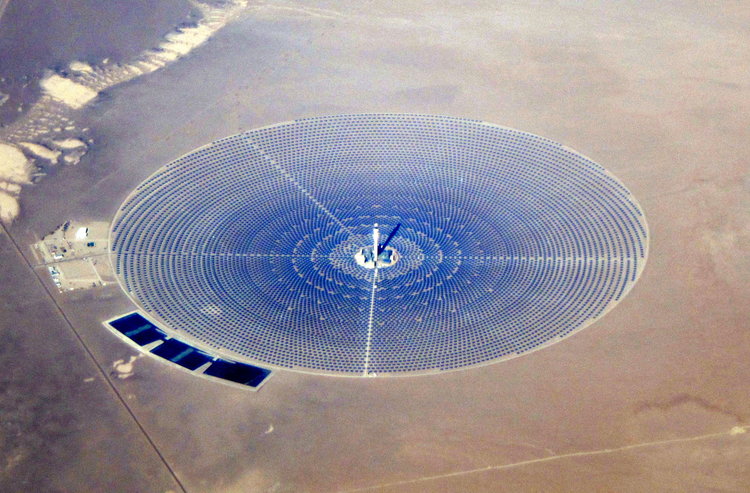 Related
How Much Can I Save With Community Solar Energy?
4. Datong, China
The above photo of a panda-shaped solar farm in China was heavily circulated around social media, but it's actually an artist's rendition of the project. We still think the actual photographs are pretty cute, and love that the company is using their solar pandas to help educate Chinese youth about the importance of renewable energy. While many associate China with smog and pollution, forward-thinking policies from Beijing have put the country head and shoulders above the rest of the world in installed solar capacity.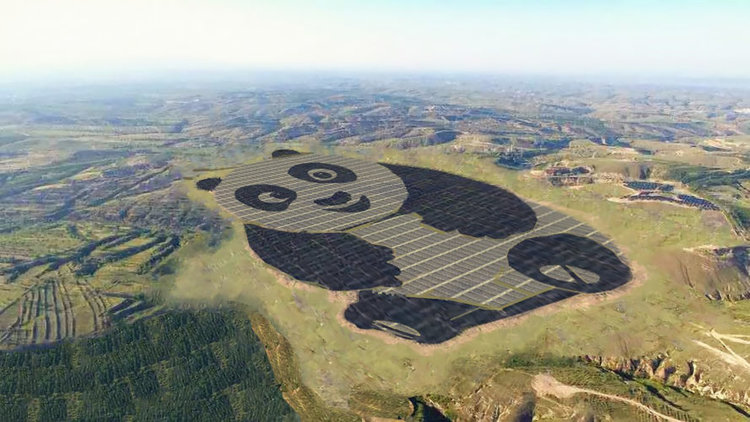 5. Waianae, Oahu, Hawaii, USA
Eurus Energy, a Tokyo-based renewable energy company, unveiled this 27.6 MW project in Waianae, on the Hawaiian island of Oahu, earlier this year. The island state has pledged to get all of its energy from renewable sources by 2045. This initiative will not only help the environment, but it will also save Hawaii an estimated $3 billion a year that is typically spent on oil imports.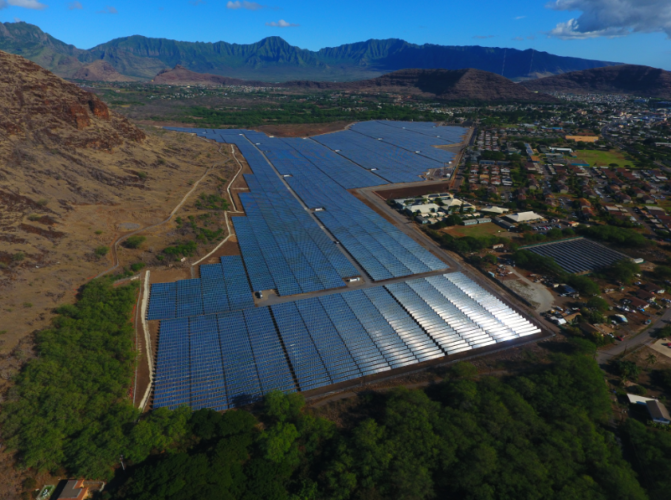 6. Andalusia, Spain
The Andasol Solar Power Station in Andalusia, Spain, is also an example of concentrated solar power (CSP) technology, but unlike the Crescent Dunes plant, this one utilizes parabolic troughs rather than a central tower. Each trough (or row) has a tube containing extremely hot fluid (over 1,000° F) in the middle, which serves the same purpose as the molten sand in the tower at Crescent Dunes. The sun's rays are bent inward toward the tube, ultimately heating water to power steam turbines. The Andasol station is the first of its kind in Europe, and construction began in 2006. It supplies electricity to approximately half a million Spanish residents.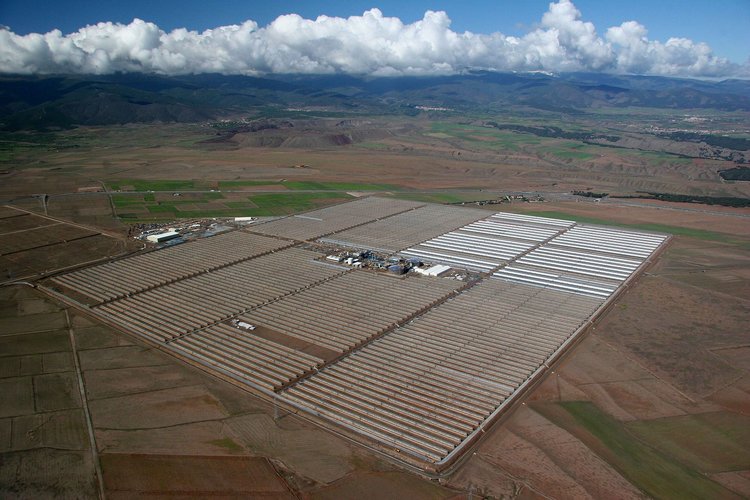 7. Broken Hill, Australia
The Broken Hill Solar Plant of Australia provides electricity to approximately 20,000 Australians in the outback. The city of Broken Hill, which can be seen in the background, directly benefits from this clean energy generation, as do several local mines.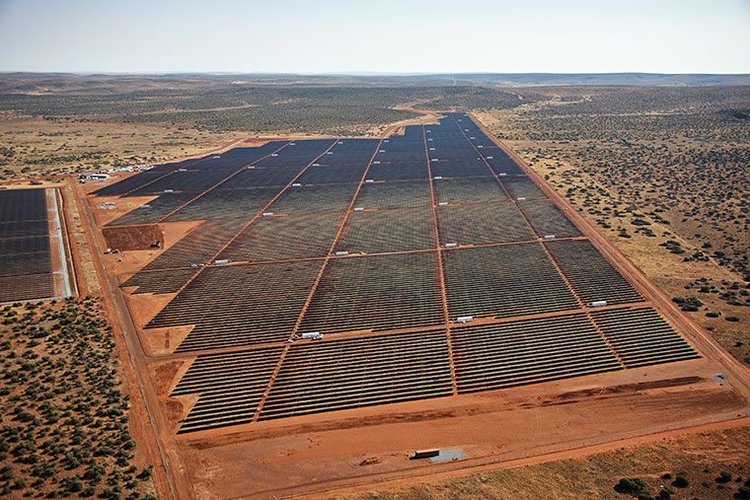 Related
How Long Do Solar Panels Really Last?
8. Mojave Desert, California, USA
Much like the Crescent Dunes facility in Nevada, the Ivanpah solar project in the Mojave Desert utilizes concentrated solar power (CSP) technology. While this desert oasis does make our list in terms of beauty, it wouldn't top any lists in terms of efficiency or output: the farm must burn a large amount of natural gas each morning to commence operation, and output levels have been lower than expected. However, the farm has consistently increased its annual production since its opening in 2014.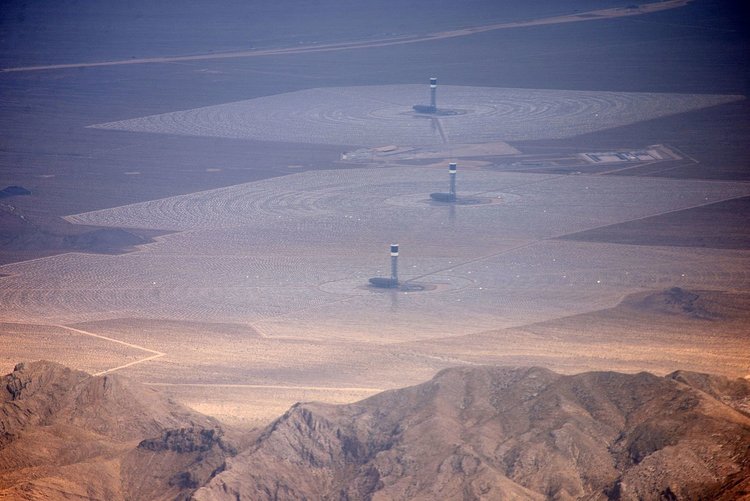 9. Oxford, Massachusetts, USA
Sure, we might be a little biased: the Barrett Street solar project in Oxford, Massachusetts, was one of the solar projects Solstice helped to fill this year! But looking at it nestled in the autumn foliage, we daresay it has every right to be included on this list of beautiful solar farms.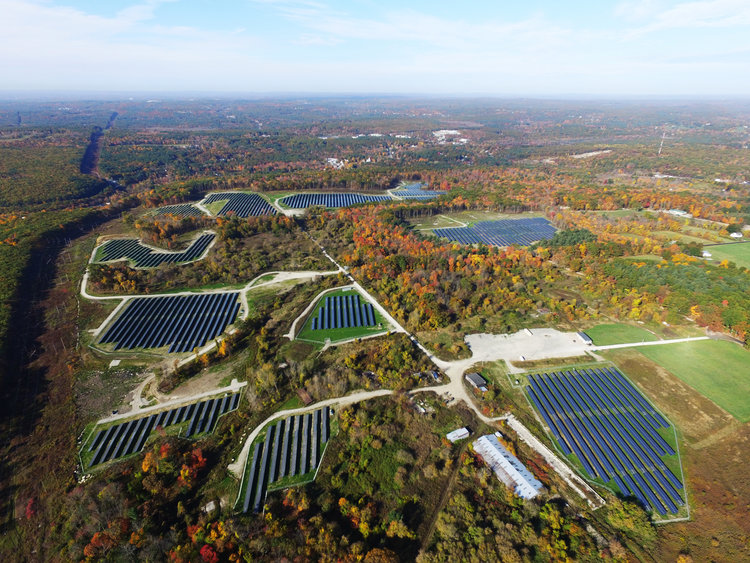 10. Postmasburg, South Africa
Solar is booming in Africa. Rural areas which have never had access to electricity are now installing off-grid solar energy systems to serve their communities, allowing them to 'leapfrog' past traditional, fossil fuel grids and straight to renewable, clean technology. This 96 MW solar farm is located in South Africa, and claims Google as one of its financial backers.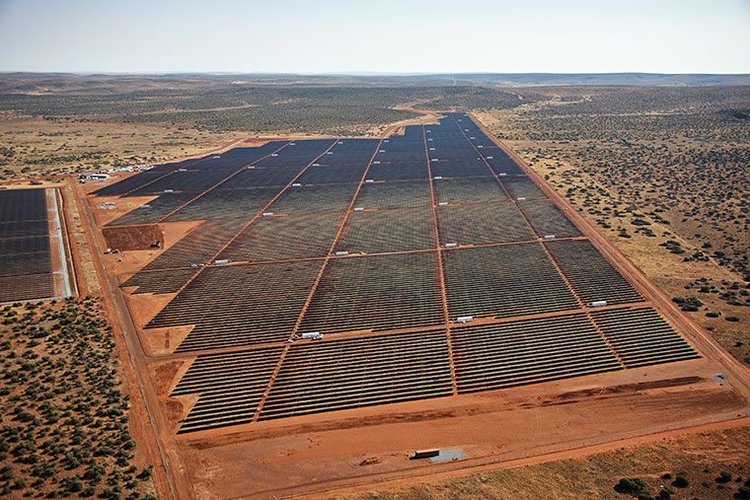 Solar Is The Way Of The Future
Learn why in our blog.
beautiful
solar energy
solar farms
solar garden
solar power
Solstice
world