We know our
 customers: They're driven by their values, and the urge to bring solar to their local community. Many of them have even called us, seeking a way to spread community solar to their friends and neighbors. Now, there is one: becoming a Solstice Ambassador.
Solstice connects residents like you to clean, affordable energy. We're a team of mission-driven individuals who know that solar energy is crucial to ensuring that coming generations inherit a beautiful world. And we want to make sure everyone gets to be a part of the transition to clean energy–regardless of income, credit score, or whether they own their home.
That's why we had so much fun speaking to local Solstice Ambassadors in Dover, MA, who are just as excited as we are about community solar.
Community Solar is Simple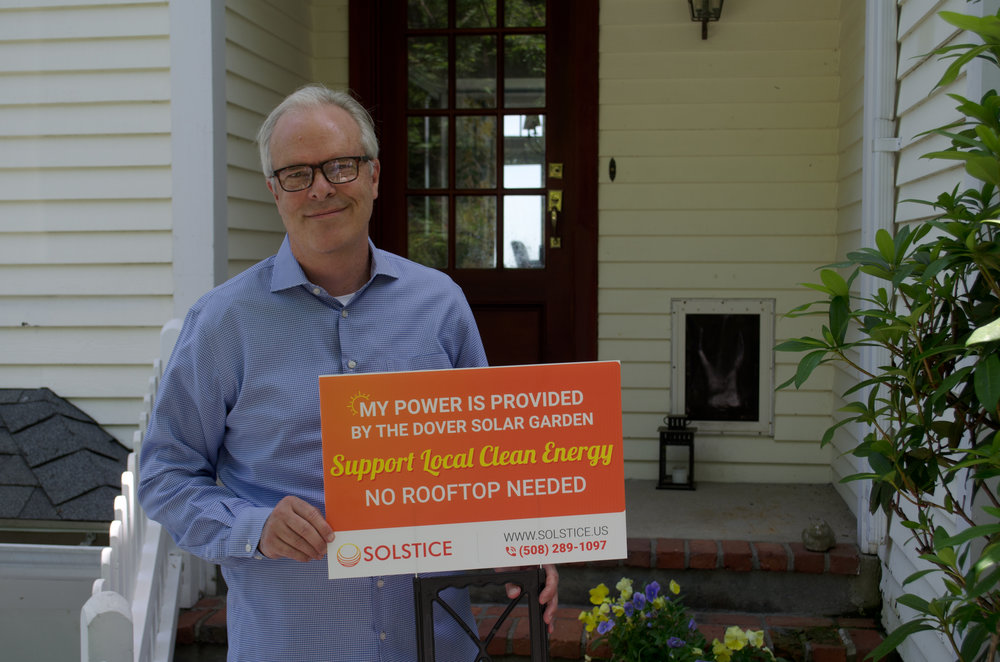 Dickson Smith resides in Dover, MA and works as a recruitment specialist in the financial services industry. He considered rooftop solar but ultimately decided not to pursue it. He's excited to be part of this shared solar project, noting that it's right next to the local waste transfer station, which he visits often.
Related
Affordable Solar for All: Solstice's Approach to Democratizing Clean Energy Access, Explained.
We understand the challenges, too. Anything that has to do with a utility bill is, generally speaking, exceedingly complex and just as boring. Everyone's been visited by third-party electricity providers at their doorstep (we're not an ESCO), and it can be hard to know what the best choice is for you, your family, and your bank account.
No Need to Worry about Installation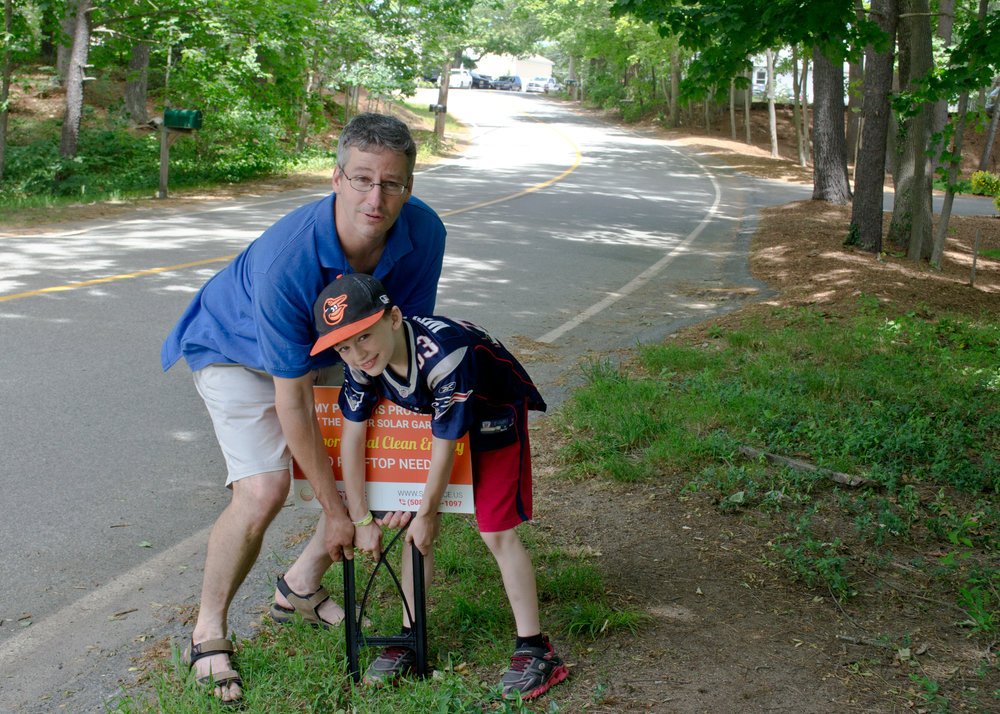 Jeff Abrams and his son, Sam, live in Dover, MA. He owns and manages apartment buildings in the greater Boston area and works as a microfinance consultant. Jeff was concerned about the financial liability of having expensive equipment on his roof, and decided to go with community solar.
Protecting the Natural World–Even with a Shaded Roof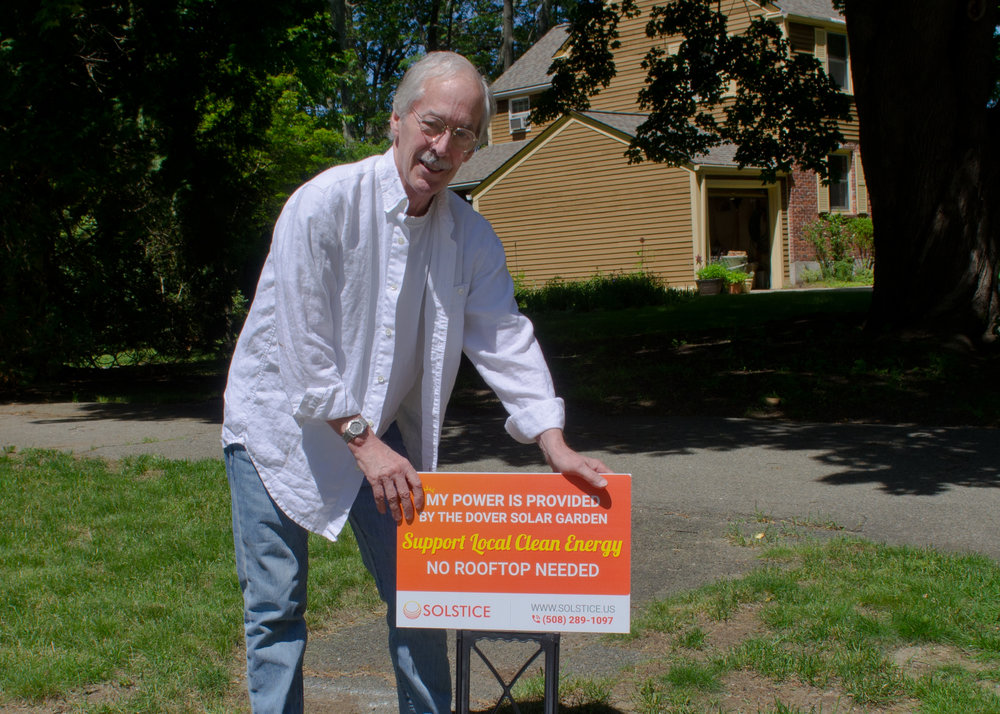 Bill Barklow, a recently-retired biologist and researcher of animal communication, currently lives in Natick, MA. His connection to the natural world made him passionate about protecting it, and he sees solar energy as a vital part of a green future. The tall maple tree in front of his home prevented him from installing rooftop panels, but he is now an enthusiastic participant in the Dover solar garden.
Related
No Strings Attached
clean energy
climate change
community solar
dover ma
easy solar
free solar energy
go solar
local solar energy
massachusetts
massachusetts solar energy
solar
solar energy
solar power
solar reviews
solar shaded roof
solstice culture
state