In this edition of our Community Climate Champions series highlighting individuals and organizations building a better future for their communities, we focus on NYC H2O.
Where would we be without tap water? Before sitting down to write this blog, I brushed my teeth, made a pot of coffee, and ran the dishwasher. We do all of these things and more every day without thinking about where our water comes from, the treatment it gets, or the distance it travels from its source to our taps. 
Access to clean running water is a luxury we often take for granted. According to UNICEF and the WHO, 32% of the world's population lacks access to a piped water source in their homes. If you consider how fragile our ecosystems are, getting clean, reliable water supplies is nothing short of a miracle—and takes a lot of work to maintain. 
Recognizing this miracle, NYC H2O seeks to educate and inspire New Yorkers by bringing them into contact with local water supplies throughout each of the five boroughs. Through experiential trips that educate community members about their water sources, the ecosystems they support, and the protection they require, NYC H2O reinforces the power within communities to preserve their natural spaces.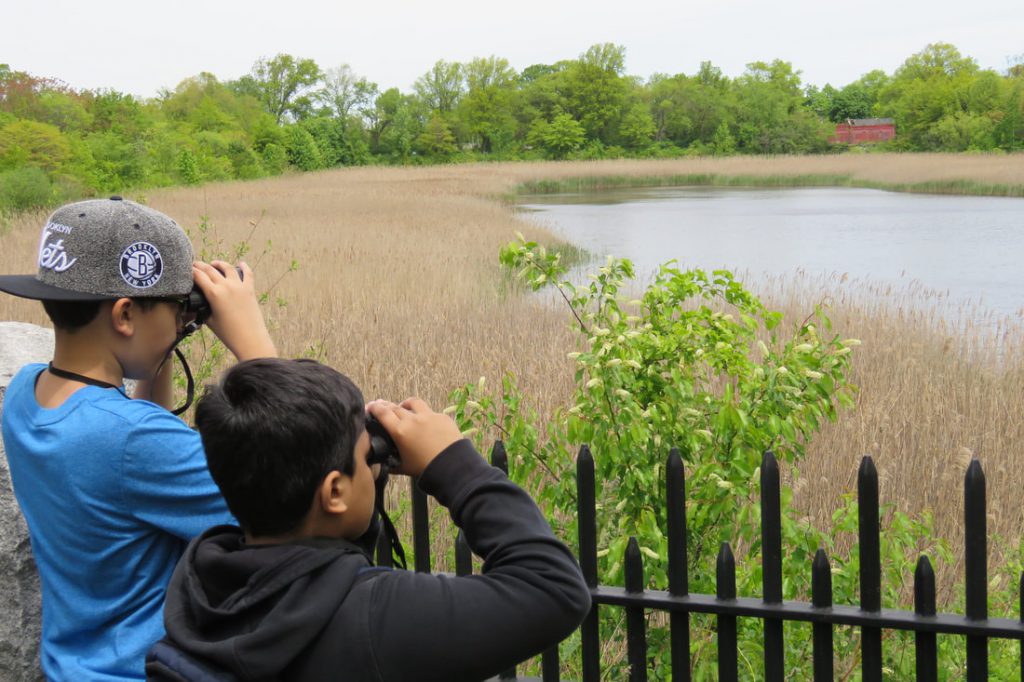 Tapping Into Kids' Curiosities
NYC H2O gives youth from inner-city schools hands-on experiences visiting one of eight bodies of water in NYC. By visiting city reservoirs (or former reservoirs) like Ridgewood, Central Park, and Jerome Park, kids learn their histories and how they were built to help the city grow. From visiting the wetlands, such as Lemon Creek and Plumb Beach, youth discover local water ecology and native species.
David Chuchuca, NYC H2O's Assistant Director, is these excursions' fearless leader. A microbiology grad student turned photographer, David has an undeniable passion for sharing the wonder of NYC's wetlands and reservoirs. 
"At the beginning of tours, we ask students what they use water for," David told us, "We impress upon them that it's all the same water—the water that they flush, the water they're bathing with. We reintroduce the effort that it takes to get water because it's so easy to forget about that."
NYC H2O Board Member, Melinda Alfano, shares the same passion for changing the way youth think about their local resources. "Our hope is that you start with an NYC H2O field trip, but that knowledge stays with you and you keep coming back," she says. 
Since in-person tours were canceled due to COVID-19, the NYC H2O team had to get creative about how they could continue to educate and inspire students. The team's online learning platform, NYC H2O Hub, serves as a digital resource to help students stay engaged. The Hub features virtual learnings and modules about NYC's water systems, reservoirs, and wetlands. The most recent addition to the Hub is an interactive map of NYC's water system, which provides storytelling and geographical elements for students to engage from their own homes.
Going forward, NYC H2O hopes to create a piece of the hub that focuses specifically on environmental justice issues such as lead contamination and clean water access in underserved communities. 
Related
Preserving Land and Streams with the Catskill Center
Providing Access to Spaces Just Around the Bend 
Part of the organization's goal is to foster healthy conversations to amplify diverse, often overlooked perspectives. That's why the majority of NYC H2O's field trips are for Title I and Title III inner-city schools, which often lack high-quality science programs. 
"These kids don't get as much true outdoor time, so bringing them out to our sites is overcoming a huge barrier in access for these students," David told us, "I try to stress to them that this is public land. It's here for all of us. We want them to understand they're not excluded, they're part of the conversation."
David considers this to be the most rewarding part of the job. He recalled one particularly meaningful moment when he took a group of kids to the Ridgewood Reservoir just around the corner from their own homes. "I'll never forget this one boy's reaction. He lived in the same neighborhood, but had never been there," David told us, "and it wasn't just one kid, it was half the class—they were in such awe that this thing exists."
NYC H2O: Ridgewood Reservoir's Superheroes
The Ridgewood Reservoir is a natural preserve hidden between Brooklyn and Queens. After the emergence of upstate water supplies, it was put out of commission in 1989. The reservoir's abandonment welcomed various species of plants and animals—including over 160 species of birds!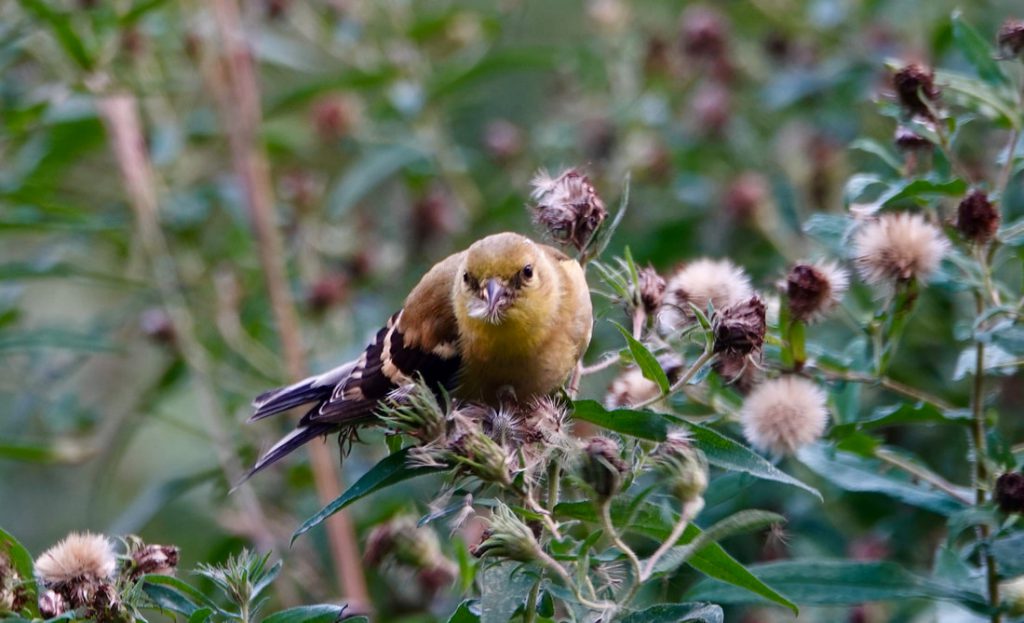 Although the Ridgewood Reservoir no longer serves as a water source for local residents, the area remains important to nearby communities and ecosystems. 
In addition to providing a home for plants and wildlife, it provides critical greenspace to families in neighboring communities.
The NYC H2O team has played a fundamental role in preserving the Ridgewood Reservoir and ensuring that NYC residents have access to explore the space. In 2018, the team was able to get the reservoir recognized as a national historic landmark, which granted it protection against development.  T
his is one of NYC H2O's greatest accomplishments. The Parks Department had plans to turn Basin 3 of the Ridgewood Reservoir into a baseball field. If NYC H2O had not intervened, the area would have lost much of the flora and fauna that make it unique.
"We would've lost the whole preserve that had been created over the last 30 years," David shared. Stepping in to prevent development, NYC H2O Executive Director Matthew Malina met with Queens and Brooklyn community boards and environmental groups. Gathering opinions on what they wanted to see happen to the area, he helped to petition a registry to give a voice to community groups.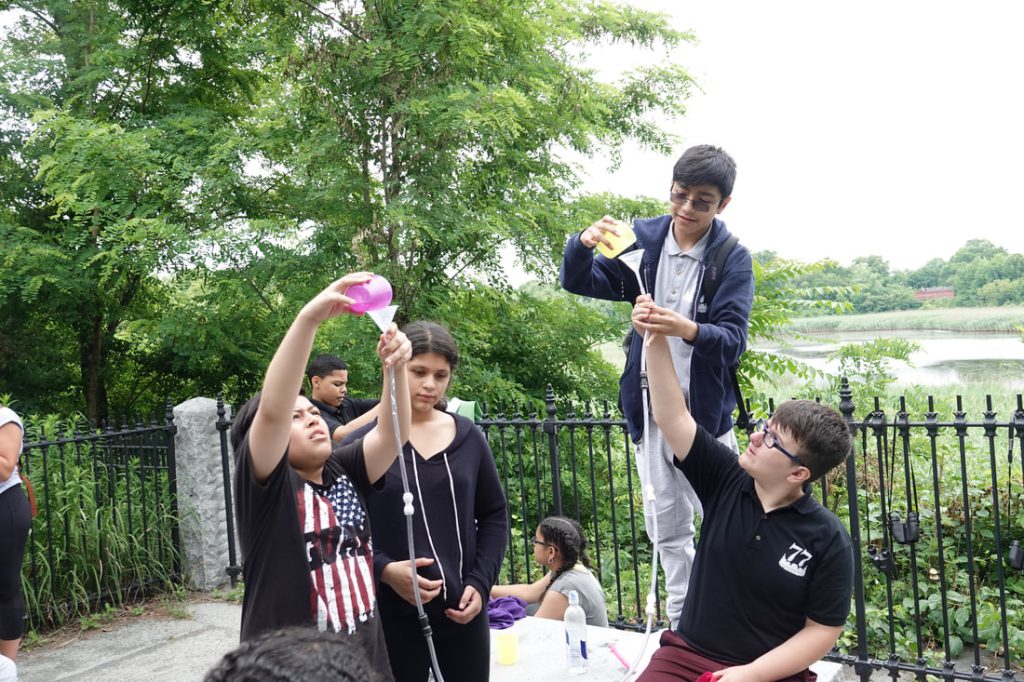 NYC H2O continues to pursue the natural preservation of the reservoir. Right now, the organization is petitioning for the reservoir to be a bus stop (you can sign, too!).
"Many New Yorkers don't have a lot of green space to go to, and it isn't too far away," David told us, "We want to make it an inviting spot that the community can really take care of for themselves."
From local water preservation to nature access equity, NYC H2O knows how to get kids inspired by water. In the future, the team hopes to build an education center that will serve as a resource to New Yorkers—or anyone who wants to learn the ins-and-outs of NYC's H2O. 
Like learning about

 community solar?

Join our monthly newsletter to hear about more renewable energy news and bold climate challenges.
environment
new york
NYC
state
water systems