In our newest webinar Solstice solar experts Taro Gold and Sean Hutton bring you all the information you need to participate in community solar: the pitfalls of rooftop solar panels, how community solar offers a solution, and the savings you receive when you subscribe to a community solar garden. With enrollment quickly closing in our latest solar projects, now is the time for you to buff up on community solar and enroll your household.
Community Solar: The Basics
Technological advancements have caused the solar industry to thrive by decreasing solar panel costs and passing those savings on to American households. With more and more investment in clean energy alternatives, solar jobs now outnumber those in the fossil fuel industry.
Still, four out of five American homeowners cannot put solar panels on their roofs. Maybe you have a shady roof, or you rent your home, or maybe you just can't afford the $20,000 average cost of a rooftop solar system. Whatever the hurdle, community solar allows you to enroll in a local solar garden and see immediate savings on your energy bill.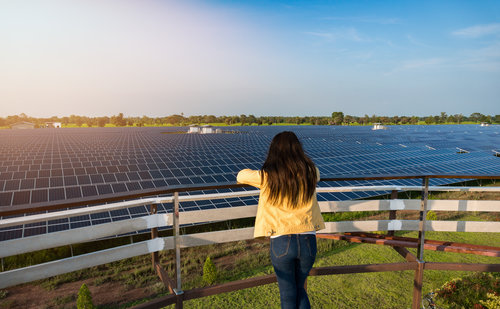 Want to learn more about the obstacles that face Americans trying to access rooftop solar, and how community solar can help? Fill out the form at the end of this page to get access to our webinar!
Related
EnergyScore: For a More Inclusive Solar Future
Community Solar: The Benefits
Enrolling in a local community solar garden allows you to support clean energy and reap savings on your electricity bill—without the hassle of home panel installation. There are several benefits to this model:
You support local, clean, renewable energy
You save 10 percent on your energy costs, without paying any additional costs
You don't have to make any changes to your property, and you can cancel your agreement any time you want
We've been lucky to build strong relationships with our customers. In the webinar, Solstice customer Alison Galley shares her story with solar energy and tells how her solar subscription enabled her to give back to her local community.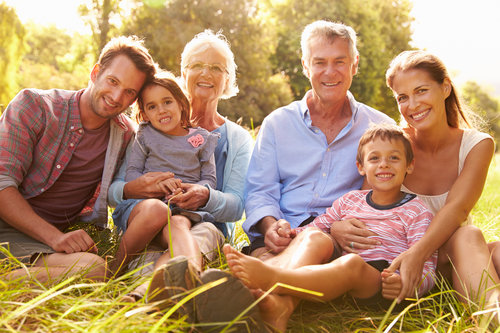 Solstice's most recent project has finished construction near Elmira and is set to go live at the end of March. The solar garden is nearly full, but there's new capacity coming online every day in New York and we maintain a waitlist for households who are interested in community solar and want to hear about new projects in their area.
Related
Ambassador Spotlight: Dick & Linda Rosin
Webinar Gives You The Tools You Need To Go Solar
Solstice takes an educational approach to enrolling people in community solar, because we want you to be well-informed about the best option for your household. This webinar is a great opportunity to learn more about how community solar works, and to gauge whether it is a good fit for you. Educating yourself on your community solar options before making a final decision is a necessity, and the webinar gives you the information you need to proceed.
affordable renewable energy
affordable solar
ny community solar
solar benefits
solar ny
solar solutions
state
webinar