The clean energy revolution is here, and solar is leading the way. As our country continues on this path to a cleaner future through solar power, though, we need to take a careful look at who is benefiting–and build a movement for equitable clean energy access.
As in any major time of change, there will be bumps in the road between where we are and where we need to be. The fight for a clean energy is no different: with one of the cheapest available sources of energy, we're already headed in the right direction. But those who need clean energy the most–low-income communities and communities of color that experience more pollution and pay more of their income than anyone towards energy–are least able to get it.
The good news is, a new movement for inclusive clean energy is gaining momentum. Solstice has made up one small piece of that movement through our work to make community solar work for renters and people with average credit scores, and we've been fortunate to work alongside great organizations like Vote Solar, PUSH Buffalo, and the Binghamton Regional Sustainability Center.
But, more than anything, this movement is about people like you.
After all, that's what every movement is about: everyday people who are willing to raise their voices about issues they care about.
Take Action
See how you can get involved today.
Solstice Ambassadors Are Leading the Inclusive Clean Energy Movement
Solstice is a mission-driven organization that, among other things, helps connect people and local businesses to community solar farms. We're grateful for every single individual who decides to put their electric bill towards supporting their local community solar farm, because very household that signs up is a necessary part of making that project happen. For many, this is their first step in supporting inclusive, clean energy.
Here's the thing, though: many of our customers and allies go a lot further. And the reality is that if you want to help make affordable solar a reality for every American, you have a lot more power than you might imagine.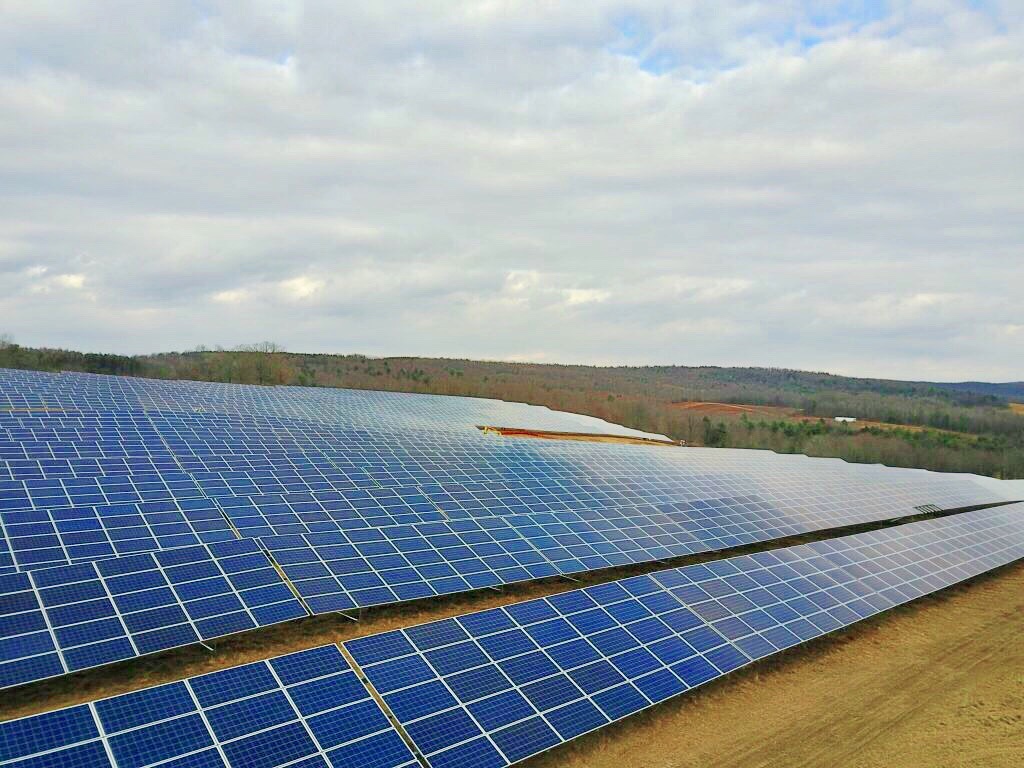 Our Ambassadors, for example, play a key role in our work, helping to raise awareness about community solar and get people connected to local solar farms. Some ever help us advocate for policy change at the state level. Every Ambassador comes from a different background, but with the help of our community outreach team, each one has become a powerful advocate for clean energy.
Related
Community Solar Brings You Savings Without the Hidden Charges.
Values Drive the Energy Equity Movement
Our Ambassadors understand that community solar affects more than just their own lives–it also affects their community, the country, and the entire world. Many of our Ambassadors decided to join the movement because they understand that today's environmental movement is about making environmentalism work for everyone. Our friend Jim Pfeiffer is a great example. Jim is the Executive Director of Chemung River Friends in New York, where he has lived most of his life. Protecting his local environment has become a major priority to him, as he has seen how climate change and human activity can affect it.
Related
Are Solar Panels Really As Green As They Say?
When Jim heard about Solstice and the community solar garden in his area, he was thrilled that it would positively impact the environment by finally bringing clean energy access to hundreds of local households. Jim was inspired to not only sign up for the solar garden, but also to spread the word about community solar. "The analogy I like to use is… we're all in this paddle trip together, so let's keep our paddles in the water, and let's all paddle in the same direction, it just makes sense" said Jim in an interview. We're proud of the role we play in the movement for inclusive clean energy, but we're even more proud of the incredible Ambassadors that we have to support us. Their involvement and motivation to make a difference has reaffirmed our belief that the inclusive energy movement really starts at the community level; it's their stories that inspire and remind us of the importance of our work.
Now, You Can Join the Movement
This work has never been more urgent. With wildfires raging hotter every year and low-income Americans still the least likely group to get access to solar energy, we need everyone we can get to help build a more sustainable future. Ready to make a difference? All are welcome.
Ready to get involved?
The Solstice Community Outreach team can help you learn more about the movement.
activism
Ambassadors
clean energy
climate change
climate justice
climate movement
movement building