In this edition of our Community Climate Champions series highlighting individuals and organizations building a better future for their communities, we focus on the Kingston Food Co-op.
One thing the COVID-19 pandemic has shown us is how important it is to support local businesses—and how critical they are to their local economy. However, going the extra mile to make sure we're buying local often requires making multiple stops, driving out of our way, or paying higher prices. 
Katy Kondrat, Kingston Food Co-op's Project Manager and former manager of the Kingston Farmers' Market, recognized these challenges in supporting locally-grown food. "Farmers' markets are notoriously expensive," Katy told us, "and you can't get everything you need there. We needed a grocery store that's both affordable and supports the local farmers and producers who make our community special."
That's when Katy decided to create the Kingston Food Co-op, a community-owned one-stop-shop that provides locally-sourced food at affordable prices. 
Sounds awesome, right? Here's how it's going to work.
Wait, What's a Food Co-op?
A food co-op is a cooperative grocery store, meaning it's owned by its members (who also share in its profits). Members get a say in key decision-making processes, like what kind of products the co-op stocks, the co-op's values and priorities, and rules around pricing. They can volunteer at the co-op or even run for leadership positions to take on bigger roles.
Have you ever been disappointed your local grocery store didn't stock something you really want? As part of a cooperative, you'd have a voice to advocate for it to be added to the shelves. That's right: you can make it happen.
Both members and non-members will be able to shop at the Kingston Food Co-op, but members will get to share in the co-op's profits—and receive discounts on bulk orders. You don't have to be a Kingston resident to become a member. In fact, anyone in the state of New York can join. All you have to do is pay a $150 upfront membership fee (if you are able–more on this below).
The Kingston Food Co-op needs 1000 members to open its doors, but they've already gained over 700 members with more than four months left in 2020. With 129 new members in July alone, they're well on their way to surpassing membership needs to open.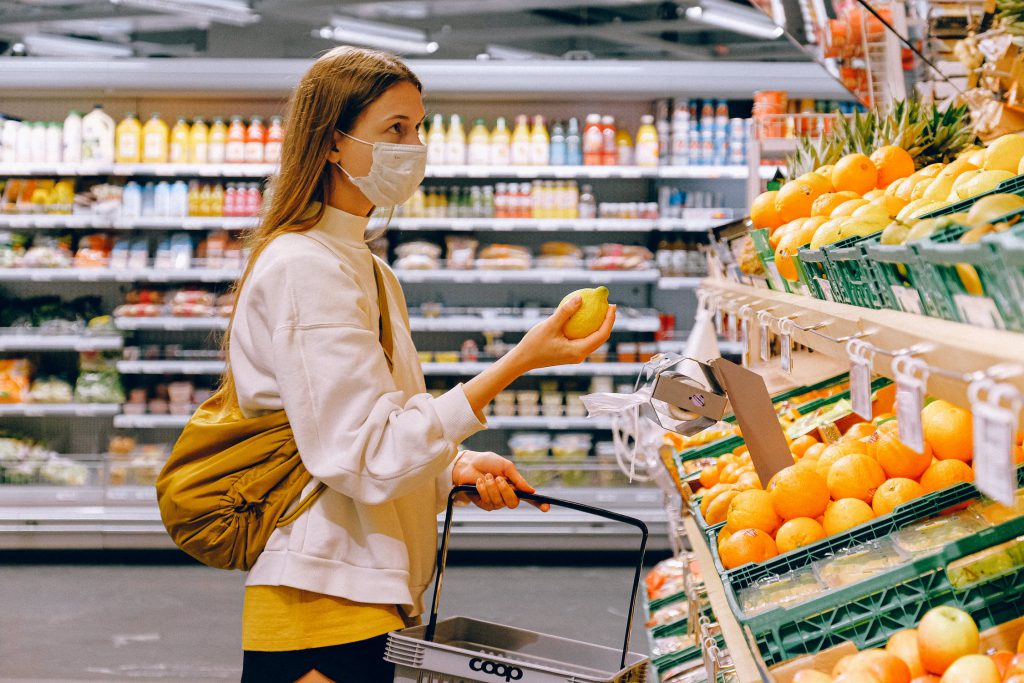 Helping Local People and the Local Economy
The Kingston Food Co-op was founded on a system of values including openness and equity, social responsibility, a transformation of the local food system, and accountability. The organization is determined to create opportunities for anyone to become a member. "Access is a huge piece of our work," says Katy, "it's a big part of our food justice and racial justice lens. Limited access to a grocery store and healthy food is for a lot of people in our community – we only have one grocery store within the city limits."
That's why the Kingston Food Co-op chose a centrally-located 10,000 square foot building for its home. The building is accessible by bus, foot, bike, and car.
"It will have lots of rows of shelves with grocery items, a deli, a bakery, and everything we need to be a one-stop-shop for folks in and around Kingston," Katy told us.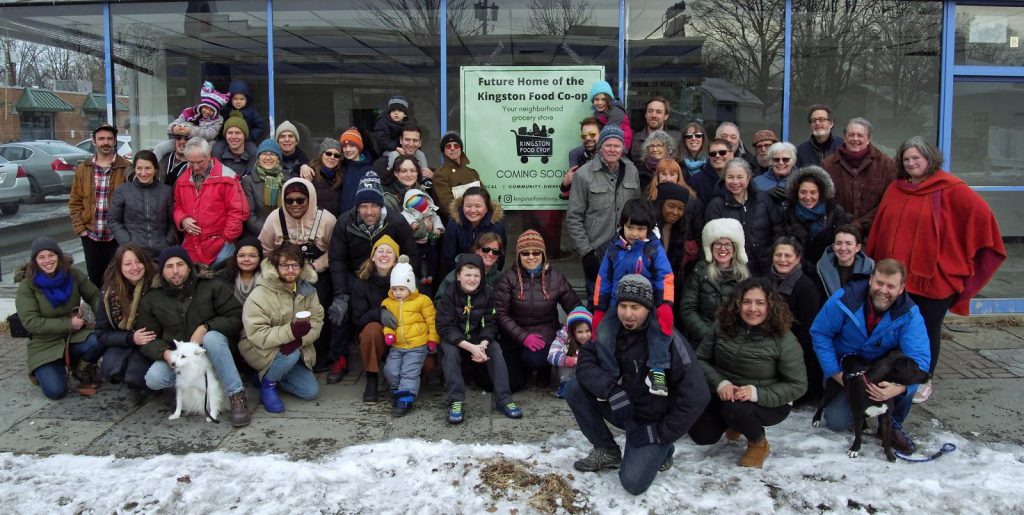 In addition to location, income can be an obstacle to food access—so can the demographics of your community. Food insecurity disproportionately affects people of color. That's why the Kingston Food Co-op council created the Solidarity Share Fund, which allows for people with low-incomes and BIPOC folks to join the co-op with full membership rights for $0 to $15, or 90-100% off the $150 membership cost. And for those who prefer to pay installments over time, the co-op offers monthly payment plans. 
Plus, the co-op is committed to sourcing from local and BIPOC farmers to spread access to wealth within the community and in underserved populations. Sophie Ackoff, a former Kingston Food Co-op council member and current Co-Executive Director of the National Young Farmers Coalition, identified a need for local and BIPOC farming support. 
"Farmers need more places to sell their products, particularly in wholesale markets," she told Hudson Valley One, "Our goal is to have the shop open long hours with fresh produce and meats and dairy from Hudson Valley farms." On the co-op's commitment to sourcing from BIPOC farmers, Sophie added, "[They] face the challenges all farmers do with the addition of the legacy of institutional racism." Co-ops can play a powerful role in helping to level the playing field.
Ultimately, the Kingston Food Co-op is primarily focused on supporting its own local community through and through. As Katy pointed out, "Because it's 100 percent owned and governed by local members, the store's profits will stay right here in our community."
Related
Why Communities Can Solve Climate Change
Taking Big Steps with a Small Environmental Footprint 
Also embedded in the co-op's mission is a commitment to having a positive ecological impact. Its sustainability group has been hard at work determining how to implement sustainability in every facet of its operations. 
"Right now, we've been emailing back and forth about the most energy-efficient refrigerators," Katy told us, "We're in an info-gathering stage about how we can do our best to make sure our building is environmentally-friendly." 
The Kingston Food Co-op will also reduce its environmental footprint by prioritizing buying from local farmers, vendors, and distributors who are eco-conscious. While big-name grocers can stock their shelves with food from all around the country, food co-ops reduce their carbon footprints by sourcing from farms with a shorter shipment journey. 
Buying local also reduces the need for excess packaging, which cuts back on waste. Plus, with a set number of members, food co-ops are able to more accurately estimate the amount of food they need to stock, thus lessening food waste. This is a win for local businesses and the environment!
Finally, the Kingston Food Co-op is offering a free lifetime membership to anyone who signs up for community solar through their network. And for those who have already purchased a membership, Solstice is donating $200 to the Kingston Food Co-op's Solidarity Share Fund on behalf of every member who joins a local solar farm. Community grocery stores and community solar make a powerful combination!
Related
Go solar and earn a free lifetime Kingston Food Co-op membership at no cost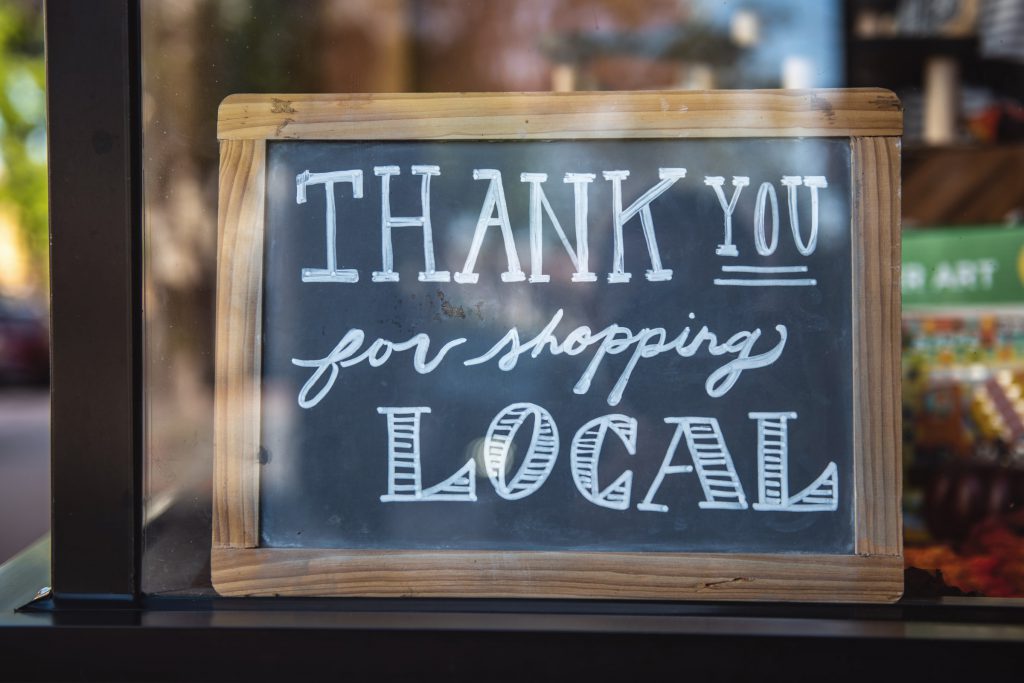 So, When Will the Kingston Food Co-op Open?
That depends on how soon the Kingston Food Co-op reaches its membership goal, planning time, and building renovations. It needs 1,000 members to join before it can open. Right now it has just over 700 members and the goal is to get 800 on by the end of the summer (August 31st, 2020). 
Although the Kingston Food Co-op has made lots of progress toward its goal, it has not been immune to the pandemic's challenges. "The main effect has been on our community engagement and outreach," Katy said, "We're not doing face-to-face events, which was an important way of reaching people and spreading the word."
So they've shifted to prioritizing digital excitement—with large followings on social media and frequent giveaways for new members. "We started July with fewer than 600 and now we're at 700, so people are excited," said Katy. "There's definitely a tangible momentum."
Interested?
Join the Kingston Co-op community!
Like learning about

 community solar?

Join our monthly newsletter to hear about more renewable energy news and bold climate challenges.
buy local
co-op
environment
food co-op
Kingston
new york
state
support local
sustainability