Wondering if Solstice fellowships can turn into longer-term employment? Mine and many others have! Hear more about my experience below.
My Fellowship
Most professionals have at some point had a stereotypical intern experience, where coffee grabbing and mindless tasks fill up their days. My fellowship at Solstice, however, was nothing like that. From my first day, Solstice provided me with resources and support that would help me learn about the company and industry as a whole. My fellowship experience prepared me to succeed and thrive as a full-time employee. 
What attracted me to Solstice in the first place were the company's core values, its mission, and the impact I could make. During my first few days, I was asked to schedule one-on-one meetings with everyone at the company. During these conversations, I learned what led my teammates to Solstice and the importance of their roles and departments. I quickly realized that everyone at Solstice is passionate about mitigating climate change and creating a more just world, and is working towards these goals professionally and personally. Team bonding at monthly socials and our company retreat only affirmed that I was working with caring, driven people who were great to be around.
From my first day, I was sure I was interested in joining Solstice as a full-time employee. Over the course of my three-month fellowship, I led several projects that allowed me to explore the opportunities at Solstice and learn about every facet of my team's responsibilities–from developing a partnership buyer persona to conducting quality assurance on contracts. During meetings and brainstorming sessions, my colleagues treated me as an equal member of the team, and I was able to participate in the development of our team's strategy.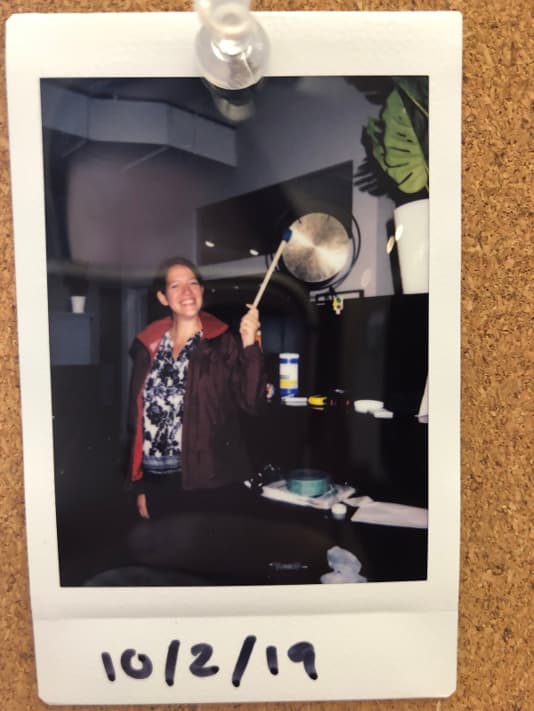 As the elected gong captain, it was my duty to make sure my outreach teammates hit the gong to let the world know when they signed a person up for community solar!
Becoming a Full-Time Employee
Every project that I completed helped Solstice move forward and exposed me to different aspects of the solar industry. Being able to express and act upon my ideas meant that, as a fellow, my work was making a difference in the fight against climate change. The skills I developed from my fellowship made me confident that I could excel in my new role as an outreach associate. 
With three months of experience, it wasn't difficult to make the transition to full-time in January. I was not the first one to make this change, as about 15% of our current staff began as fellows. Solstice has a strong track record of bringing fellows on as full-time team members. Although my responsibilities changed, the transition was smooth, my manager and I established goals and expectations for my new role immediately, and since I already understood the company's ecosystem, it was easy for me to jump right in. 
Whether you want to stay at Solstice long term, go back to school, or even move on to a different industry, a Solstice fellowship can be a springboard to get you there.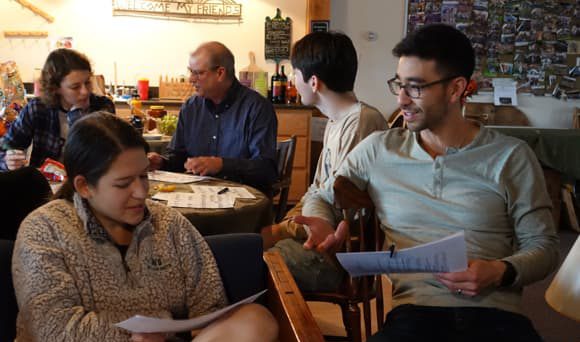 Taro, Solstice's Director of Outreach, and I discussed strategy during a company retreat.
professional development
Solstice
solstice culture
Solstice Office
Startup Office