This past week, the Solstice team (and honorary canine solar ambassador, Kugo) took a trip to visit our new
community solar
farm in Dover, MA.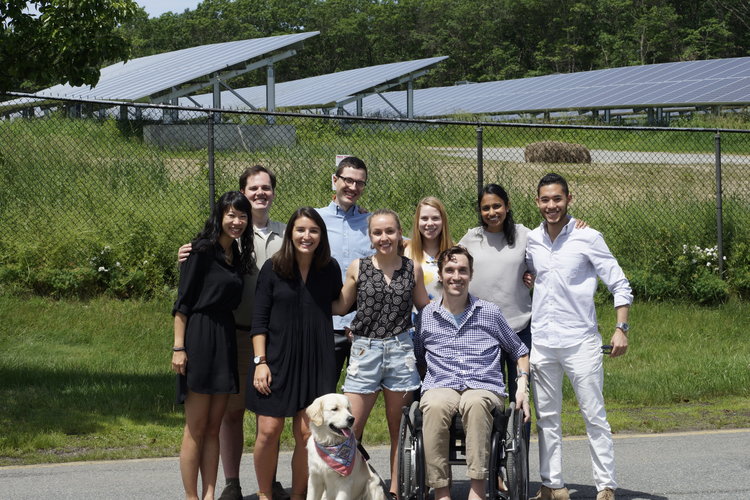 This 1.4 MW facility supplies electricity to local residents at a discount, and sits on top of a capped landfill next to the town's transfer station. It's an ideal place for a solar farm: the land can't be used for anything else due to the toxicity of the old landfill. It's in a relatively remote area, surrounded by greenery, but participants can still visit the source of their cheap, clean electricity when they come to the dump to drop off their trash. Best of all, the land belongs to Hale Reservation, and rents from the solar farm go directly to helping them conserve this beautiful piece of nature.
Related
How Community Solar Farms Can Be Developed to Protect Their Local Environment
The project is expected to offset approximately 1,300 metric tons of CO2 each year, equivalent to removing 270 cars from the roads or planting 1,250 acres of forest. The project will also create local jobs and help Dover achieve Green Community status and bring more funding to the community. It's truly a win-win-win-win for everyone involved!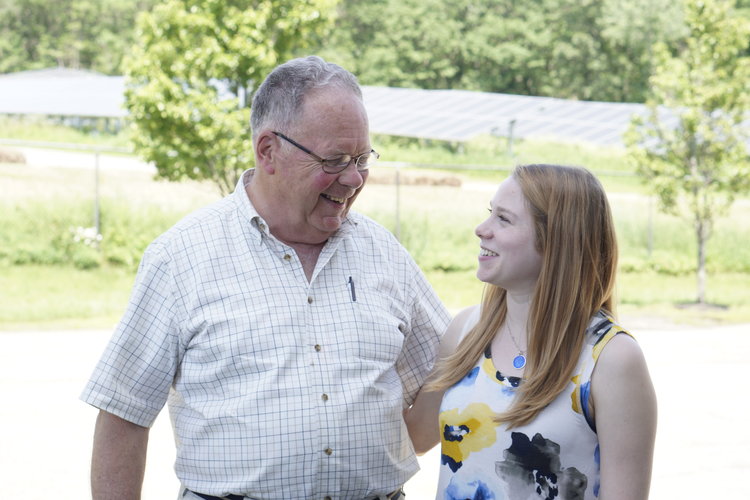 A Community Solar Model Citizen
One of our customers, Doug, happened to stop by with his family. He was happy to join in a photoshoot with our Community Outreach Associate, Madeline, who had guided him through the Solstice enrollment process. Doug's experience is a great example of how easy community solar can be. When Doug signed up with Solstice, we looked at his historical energy usage and allotted him a specific amount of the electricity generated. Doug doesn't own the panels, he subscribes to their benefits: He receives a credit on his bill for the energy his panels produce, and then pays for that energy at a discounted rate. By participating with Solstice, he guarantees himself electricity bill savings. Besides, he's told us he's happy to know he is supporting clean energy, benefiting his local community, and protecting the planet.
Related
See if there's a solar garden in your area.
clean energy
climate change
community solar
distributed energy
dover
dover solar garden
ma solar
massachusetts solar
social enterprise
solar
solar energy
solar farm
solar garden
solar power
Solstice
solstice culture
state