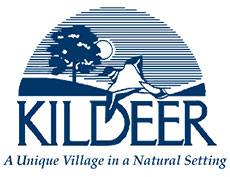 Community Solar Savings For All Residents of Kildeer!
Homeowners, renters, and small businesses in Kildeer can join an Illinois solar farm, earn savings on their electric bills, and support resilient, locally distributed energy for our community.
Enjoy up to 20% savings on your annual electric supply costs*

Earn a $50 Visa Gift Card when you join!

This special offer is for ComEd customers living in the Village of Kildeer.
*Your payment is equal to the value of bill credits, assuming the default electricity supply charge with your utility, minus your discount of 20%. If you're on a different supply rate, you are still eligible to participate. Savings may vary.
For every Kildeer household that joins community solar, Solstice is donating $50 toward the Village of Kildeer. Together, we can reach our goal of 50 subscribers and $5,000 donated to the Village. *UPDATE* we have surpassed our goal, with over 55 subscribers so far!
An electric bill you'll love
Solstice's program is designed so that you will always save on all solar credits you receive on your bills. Enroll in just minutes below.