Massive farms produce the bulk of our food, but their cost-saving measures often result in mistreatment of animals, and healthy, fresh food is often less available in poorer neighborhoods. Community gardens have been an alternative food source for some, meeting both needs and values–and now community solar gardens are doing the same for energy.
Community Gardens Bridge the Gap Between Big and Small
For those seeking healthier and more local food sources, home gardens have been popular for some, but a person needs both time and property to get a lot of their food this way.
Increasingly, community gardens and small community-supported farms (CSAs) have stepped up to address this gap. Phat Beets Produce, in Oakland, connects small farmers of color with urban communities that lack access to "healthy, affordable, culturally appropriate food", while keep a community market-garden aimed at educating community members about healthy food.
U.S. Solar Needs Community-Based Solutions
American solar energy is now facing a similar problem. While large investor-owned utilities are adding more and more solar farms every year, their projects are often far from the public eye and require customers to pay extra, excluding many Americans looking to save money on their electricity bills.
More and more solar panels are going on rooftops, but they give participants little opportunity for impact beyond their own household. They also exclude low-to-moderate income Americans, who usually don't own their homes or have the savings or credit ratings to support the panels' upfront costs.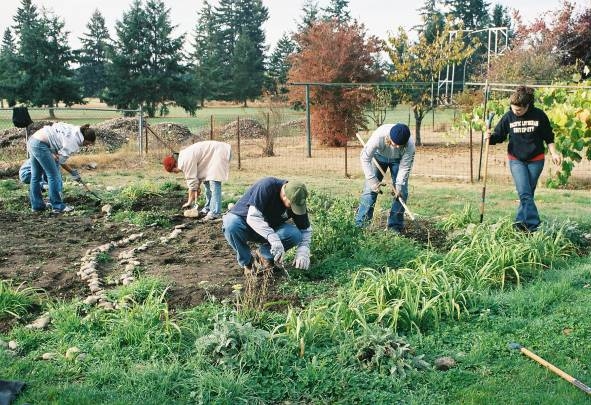 Solar Farms vs. Solar Gardens
Community solar gardens are already solving many of these problems in communities in Massachusetts, New York, and ten other community solar states. Typically located in previously unused spaces, like capped landfills, superfund sites and the rooftops of local institutions and businesses, solar gardens are smaller-scale solar farms that allow residents to subscribe to a reliable supply of local solar energy with no upfront cost.
Like community gardens, solar gardens bring a valuable resource to communities that previously couldn't access that resource–all while binding those communities closer together.
Related
Community Solar Brings You Savings Without the Hidden Charges.
community driven solutions
community gardens
community solar
solar garden
sustainability