Just a year ago, Solstice was comprised of five full-time team members, largely volunteering their time for the organization's mission and working out of a collection of donated office spaces. As they began to gain real traction with customers and investors, the team sat down in 2016 and distilled their shared ethics into five core values. They believed that these values could grow with the company and allow team members to hold each other accountable as new challenges arose.
Equity
Expand the benefits of the green economy to all
Integrity
Do what's right, not what's easy
Curiosity
Stay humble and hungry to learn
Gratitude
Recognize others first for successes
Hard Work
Opportunity favors sweat and execution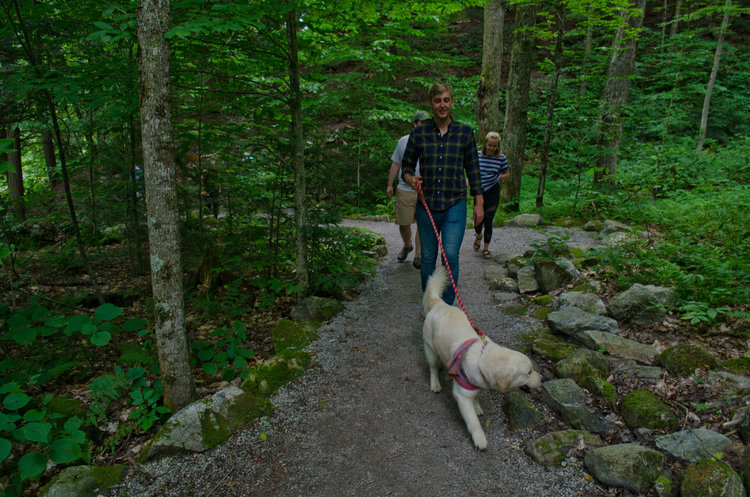 Related
Solstice's Mission: Affordable Solar for All.
Finding The Path to Sustainable Growth
As Solstice undertakes projects in a wider geography, the team has nearly tripled, and diversified in many ways, from country of origin to professional expertise. This growth has paved the way for a Solstice renaissance: new ideas, new paths to making a more inclusive solar market, and new ways to get the word out about community solar. It's an exciting time, as our biggest ideas finally start to edge towards reality, but there is also risk in growth: many companies change as new perspectives are folded into their team, and something is lost of the values that initially defined them.
As it grows, an impact-driven company like Solstice needs to take time to understand again how its mission and values make contact with reality. So, this month, we took some time out of the office at an offsite meeting to examine the company we're building, the roles we play in the work of energy equity, and the values that we claim.
And beyond the make-or-break moments―hiking up a waterfall with a distracted puppy in tow, or the contentious but fruitful choice between Vermont's famous local brews―it was the quiet of the evenings which drew us to these necessary conversations.
Instructions From The Past
We began our offsite meeting by attempting to answer the question, What makes a good society? One of the foundations of our discussion was Dr. Martin Luther King, Jr.,'s seminal Letter from a Birmingham Jail, which was written in 1963 in response to white southern preachers' criticisms of the civil rights movement. Dr. King fiercely defends his peaceful activism and condemns the more complacent supporters of racial equality, arguing that "constructive tension" is necessary to produce social change. He concedes that he is an extremist in the same vein as Jesus, Abraham Lincoln, and Thomas Jefferson: an extremist for positive change, or more particularly, an "extremist for love."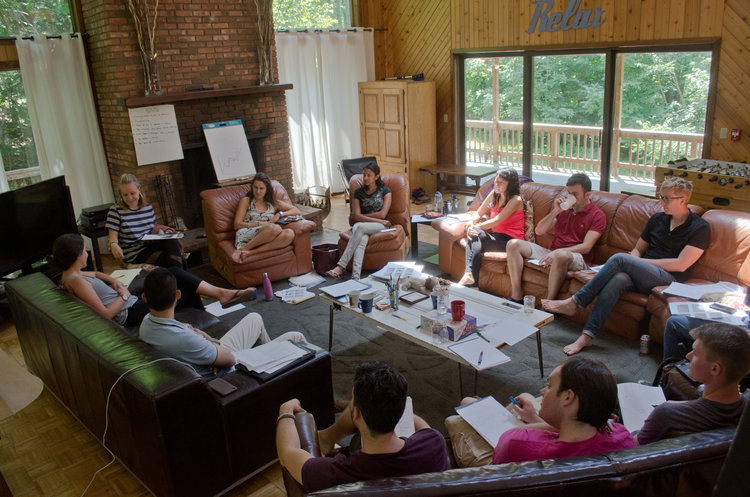 Related
Solstice Stands Out Among NY Solar Companies For Its Focus On Thriving Communities
In addition to King's forthrightness and moral clarity, we folded in works from Seamus Heaney, Howard Thurman, David Brooks and Billy Collins. We read the words of these leaders and thinkers not to place ourselves among them, but to retrace their mental patterns and find our own paths to a good, or a better, society. Taken together, these pieces formed a powerful foundation for action: Be firm in your convictions and act upon them, they told us, but as you do, stay humble, and be ready at any moment to re-examine those convictions. Fight against systems of oppression while examining how you may be participating in those same systems. Be always an extremist for love; there is no end to this work.
For the first time, (almost) our entire team was under one roof, with our marketing consults Zach and Justin flying from the West Coast, our co-founder Steve coming up from D.C. and our newest fellow, Moh, joining us just two days after landing in the U.S. from Palestine!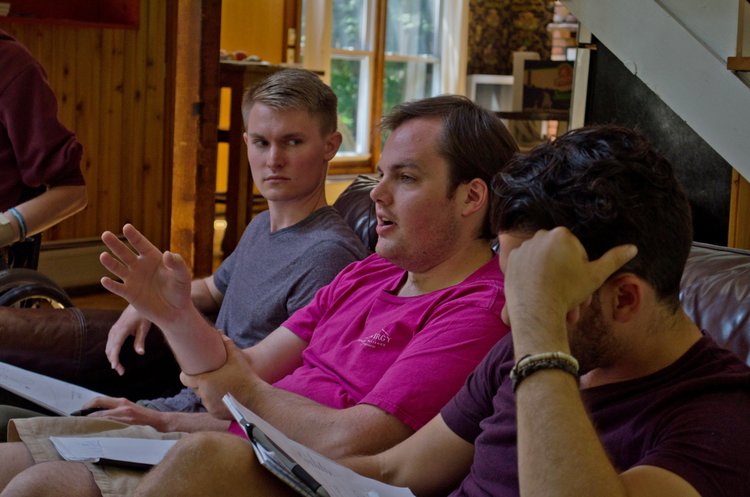 The Roles We Play 
Finally, we arrived at the point of all this questioning, and began to examine the role that we play in making change. We know why we do this work. An unjust status quo has ruled our energy system for too long: fossil fuels have helped humanity advance in many ways, but they've also had disproportionately negative impacts on the communities they benefit least–poor communities and communities of color. This inequity has contributed to millions of premature deaths every year and brought the effects of climate change to entire nations.
To believe that solar energy can completely revolutionize the way humankind functions, is extreme. To believe that we will transition to a carbon-neutral society in the next quarter-century, is extreme. To believe that low- to moderate-income communities should be at the forefront of this transition, and that they should have a greater say in our energy systems, is also extreme. Yet this is the kind of extremism that Solstice can get behind–because we want to work to create the more equitable society that we envision.
The Power of Stories
On the final night of this reflective weekend, each of us told a five-minute story from our life. Sparking laughter and silence, we unfolded tales of our adventures and mistakes, those we love and those we've lost, and the handful of times in our lives that the universe has provided an opportunity when it's least expected. As simple as it was, this exercise created an environment in which our own stories meshed with the values that we collectively hold: Gratitude, for the moments in life that are worthy enough to be told to an audience, Integrity, the cornerstone of the trust we needed to share these hidden moments, Curiosity, allowing us to listen and learn from each other, Hard Work, for the preparation of a story and its brave execution, and finally, Equity, which lets each member of the team, no matter their background or experience, have an equal voice in this setting, to be heard openly, and to champion their personal truths.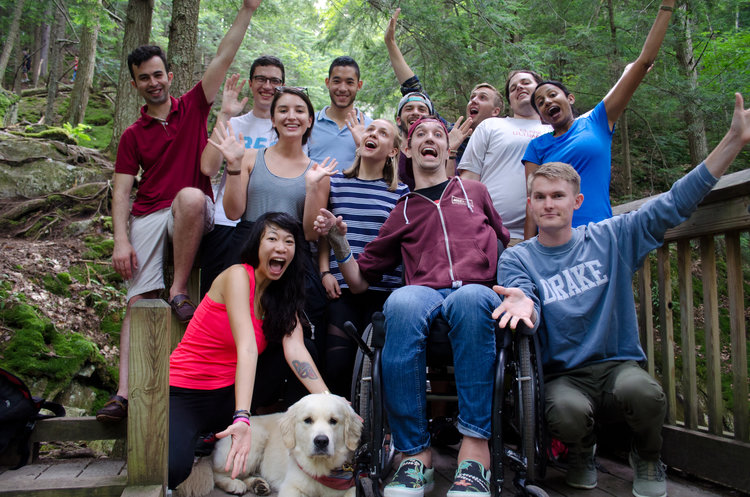 community solar
culture
killington
solar
solar energy
solar garden
Solstice
solstice culture
values
vermont