In this edition of our Community Climate Champions series highlighting individuals and organizations building a better future for their communities, we focus on Hudson Valley Green Homes.
We all want to do our part to mitigate climate change, but it can be tough to know where to start. That's why Marcy Cleveland, a Hudson Valley-based green realtor, makes it easy for her clients to take action starting with their homes. 
As a Green designated realtor with Keller Williams Realty Hudson Valley United, Marcy teaches clients small changes that can make a house more eco-friendly and valuable at the same time—all while saving them money. Whether it's installing LED lights, practicing energy-efficient landscaping, ditching fossil fuels by converting to an air/ground source heat pump for heating and cooling or going solar, Marcy is an expert in making homes Green. 
The Making of a Green Realtor
At first, Marcy's passion for sustainability was more of a hobby, something that she researched outside of her work in real estate. "Strangely enough, I've always been fascinated by passive solar design," Marcy says. "At one point, I even designed my own house to use passive solar energy. I've definitely considered becoming a Green architect." 
In October 2019, Marcy's interest in clean energy led her to attend the third annual Climate Solutions Summit held in New Paltz, where she had a career-changing epiphany. 
"This LED light bulb went off in my head," Marcy told us. "The real estate industry has a unique opportunity because we talk to homeowners and prospective buyers all the time. I thought, 'Why aren't we educating people on what they can do to have a more energy-efficient home and simultaneously help the planet?'"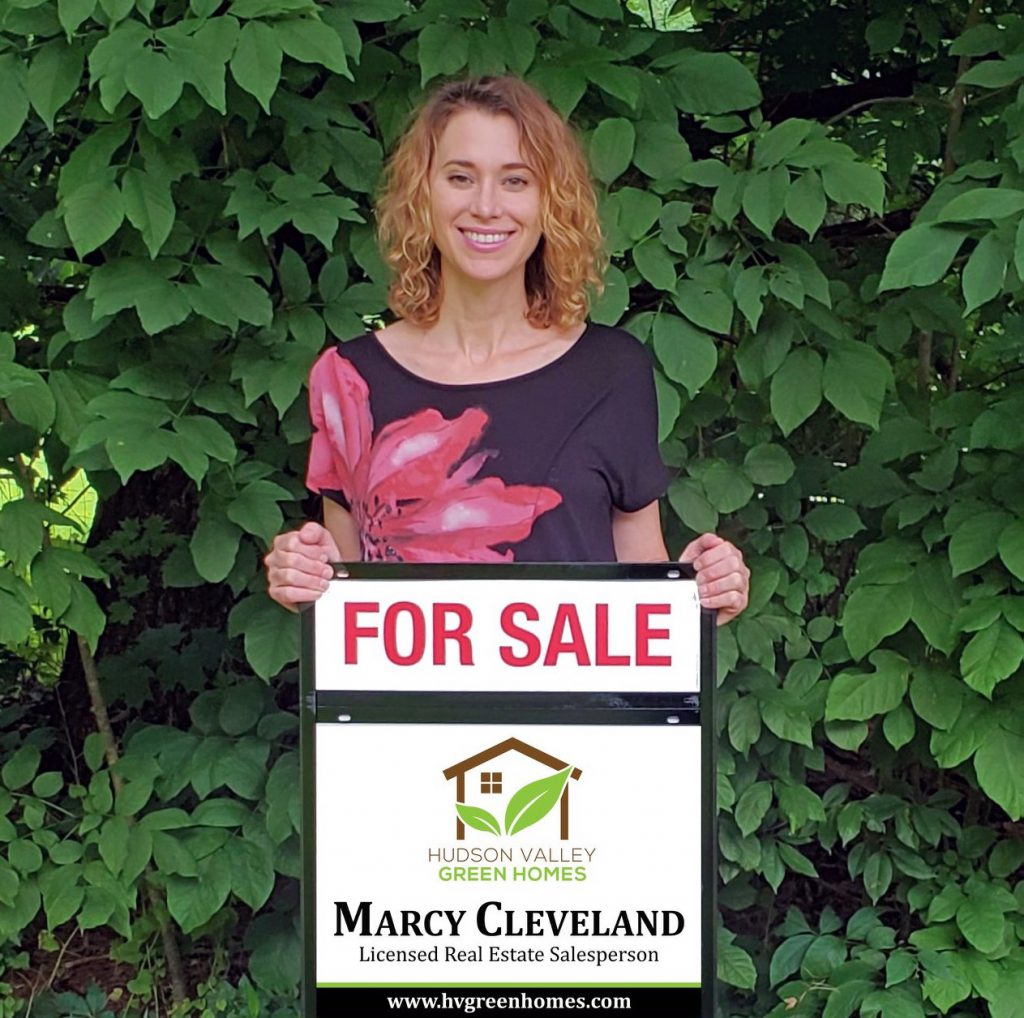 Almost immediately after the Climate Solutions Summit, Marcy obtained the NAR Green Designation, a certification in real estate energy efficiency and sustainability. However, she wanted to learn more. In March 2020, Marcy became the first real estate agent in New York to earn the Earth Advantage Broker certification, which teaches realtors how to communicate sustainable architecture advantages to clients. Marcy launched her brand, Hudson Valley Green Homes, and has since focused on being the go-to resource for clients seeking information about being environmentally-friendly at home.
Related
6 Ways to Live Sustainably in the Hudson Valley
It's Easy Being Green
There are multiple steps we can all take to make our homes more sustainable without remodeling, installing solar panels, or taking part in complex, time-consuming tasks like indoor gardening. The first thing you can do is read up on DIY ways to make your home more energy-efficient on EnergyStar.gov. You can also browse a list of EnergyStar-certified appliances. "They're so easy," Marcy said of Energy Star's tips. "That's where I see my role—being a resource and getting information out there."
Marcy also gives accolades to air source heat pumps due to their energy efficiency and their use of 100% renewable energy. "I recently encouraged a client to replace an antiquated heating system with an air source heat pump. She was a bit doubtful at first, but she took my advice and now loves it," Marcy told us. "It was a real win for her and for the environment, especially since she was originally planning to convert the old gas furnace to an oil burner!" 
Oh, and Marcy's a huge supporter of solar, including community solar! After all, who can be against getting guaranteed savings on your electric bill while helping to preserve our planet? 
"I recommend it to all my homeowners," Marcy told us. "If they can't afford rooftop solar right away or if the roof isn't right, I suggest that they enroll in a community solar program. It's good for their pocketbook and it's good for the planet, so really it's a no-brainer."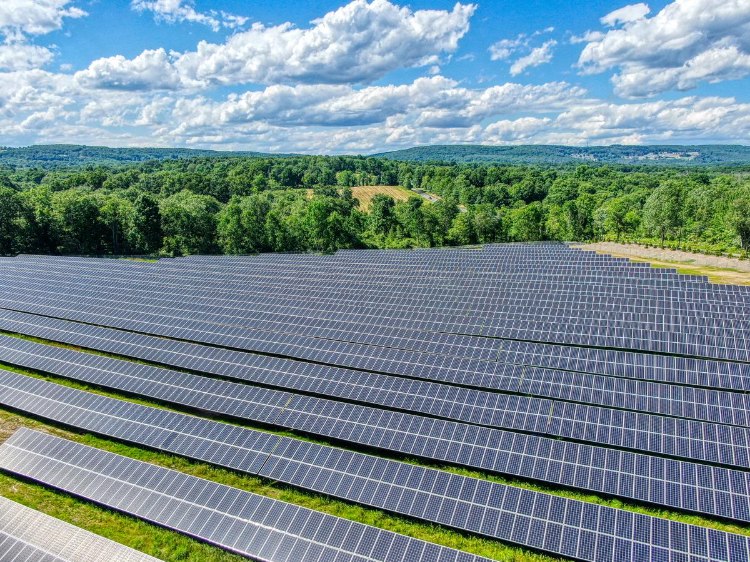 Marcy makes it clear to clients that going Green doesn't have to just help the environment—it can be a money-motivated decision, too. Energy-efficient appliances save you on your monthly electric bill and increase the value of your home. Sometimes investing in a new appliance sets you back at first, but the return on investment is always there—whether that's in a couple of months in the form of energy savings or down the line when you sell your home for more.
Related
5 Easy Ways to Make Your Home More Energy-Efficient
The Future is Green
Millennials now make up one-third of today's home buyer market, and that proportion is only growing. Marcy says this is promising for the future of Green homes. "The Millennial generation grew up in an era of being eco-friendly, recycling, and reusing," she explains. "When I present Green options, they're definitely more eager to listen and consider my suggestions."
That's not to say she doesn't enjoy a good challenge. One of Marcy's favorite parts of her job is getting someone to look at going Green differently—to change someone's perspective on how easy and rewarding it can be to take a step in helping the environment, saving money, and increasing their home's value. 
New York's climate goals are more ambitious than those of any other state. Governor Cuomo just issued the largest renewable energy solicitation in U.S. history, working toward the state's goal of eliminating net greenhouse gas emissions by 2050. Ulster County, where Marcy is based, took it a step further by pledging to do so by 2030.
For New York to meet its goal, it will need to change its energy codes. Newly-built homes have to abide by a higher standard of energy efficiency in terms of insulation, windows, and air sealing. "People will need to learn to adapt to meet those goals," Marcy predicts. "And it's not just about new construction. About 90% of our housing stock is pre-existing. To get us to our carbon reduction goals, people really need to consider doing a deep energy retrofit on their older homes," Marcy noted.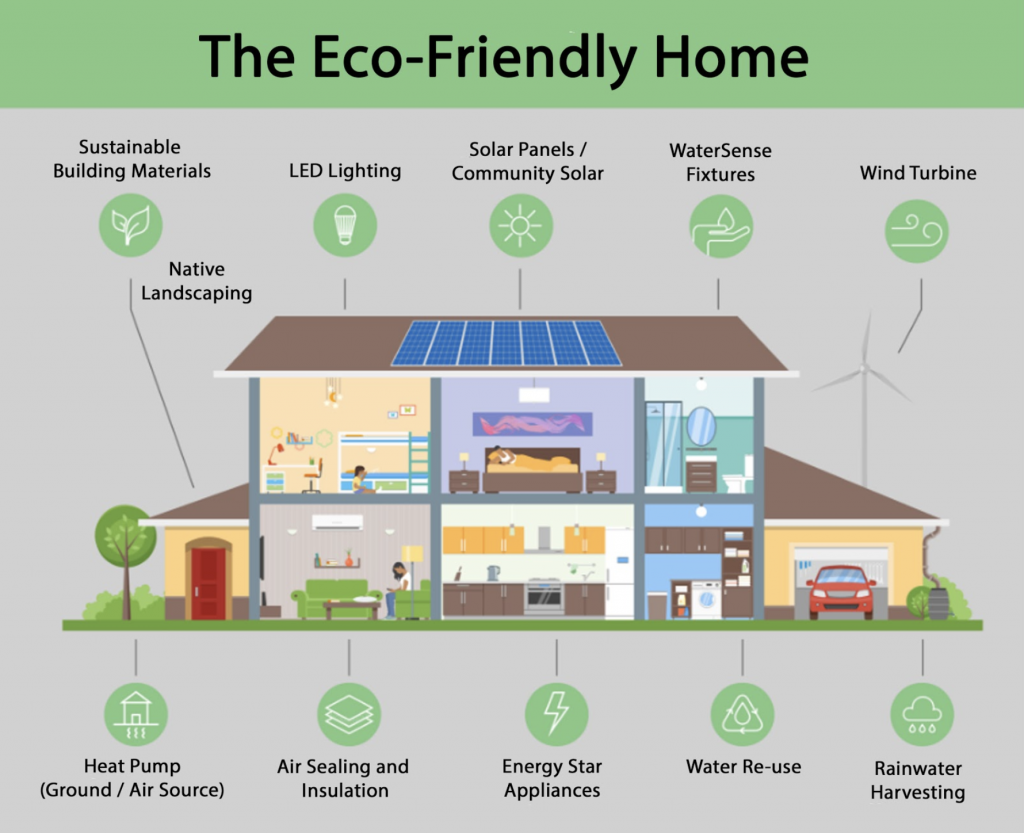 Marcy intends to educate more homeowners and prospective buyers about the benefits of going Green while working toward a greener future for New York. She is a community liaison volunteer for the HeatSmart campaign, an outreach program through New York State Energy Research and Development Authority (NYSERDA), designed to inform people about innovative heating and cooling technologies for homes and small businesses. 
"The HeatSmart campaign lets people know that New York has great rebate programs and incentives for converting from fossil fuels to renewables," Marcy explained. "Many people don't realize the program even exists nor do they know they can get a free home energy audit. That's a pretty important first step in understanding your home's current energy efficiency. Everyone should be taking advantage of it." 
Looking ahead, Marcy has plans to spread awareness for these kinds of homeowner benefits while also inspiring climate action through her work as a Climate Reality Leader and assisting her local municipality to become a DEC Climate Smart Community. In an effort to reduce landfill waste, Marcy organized the first Repair Cafe Pine Bush event earlier this year; however, future events have been placed on hold until COVID-19 concerns subside. "I really enjoy helping communities find ways to be more environmentally aware and a better place to live. Ultimately, I'd love to get a Sustainable Urban Design degree and develop an eco-friendly, passive house community in the Hudson Valley. That would be such a rewarding life accomplishment," Marcy said. 
"When it comes to going Green, I'm not going to get through to everybody, but if I can get through to most of them and influence smarter choices, then that's amazing," Marcy concludes. "So far it's been really good."
Like learning about

 community solar?

Join our monthly newsletter to hear about more renewable energy news and bold climate challenges.
Interested in Community Solar?
Find out how you can switch to clean, renewable energy AND save 10% on your monthly electric bill.
energy efficiency
environment
go green
green homes
green realtor
Hudson Valley
new york
state
sustainability