How does one live sustainably in the Hudson Valley? A few local businesses are making it easier than ever before:
When most of us think of home in the Hudson Valley, we think of its natural beauty: rolling hills of green forests, an abundance of pristine rivers and lakes, and in the winter, sparkling blankets of snow. It's no wonder that most of its residents feel a resounding urge to protect this natural bounty while also supporting the small, local businesses that make the area unique. 
1.) Zero To Go
Hosting an event? Zero To Go, based in Beacon, partners with community event organizers to ensure sustainable gatherings. How? By setting up recycling and composting stations that divert waste from landfills to productive ends. Not only is it great for the environment, but it also generates positive publicity for attendees who appreciate knowing they're not contributing to landfills.
2.) Community Compost Company
Don't let your banana peels and orange rinds go to waste. Community Compost Company, based in New Paltz, uses your compostable food waste to generate healthier soil for local farmers – and home gardeners. For an affordable rate, CCC will not only pick up your compost regularly, but will also deliver the healthy soil it generates back to you to enhance the health of your own garden. Residents of Kingston, Beacon, and New Paltz are eligible, as are businesses and schools.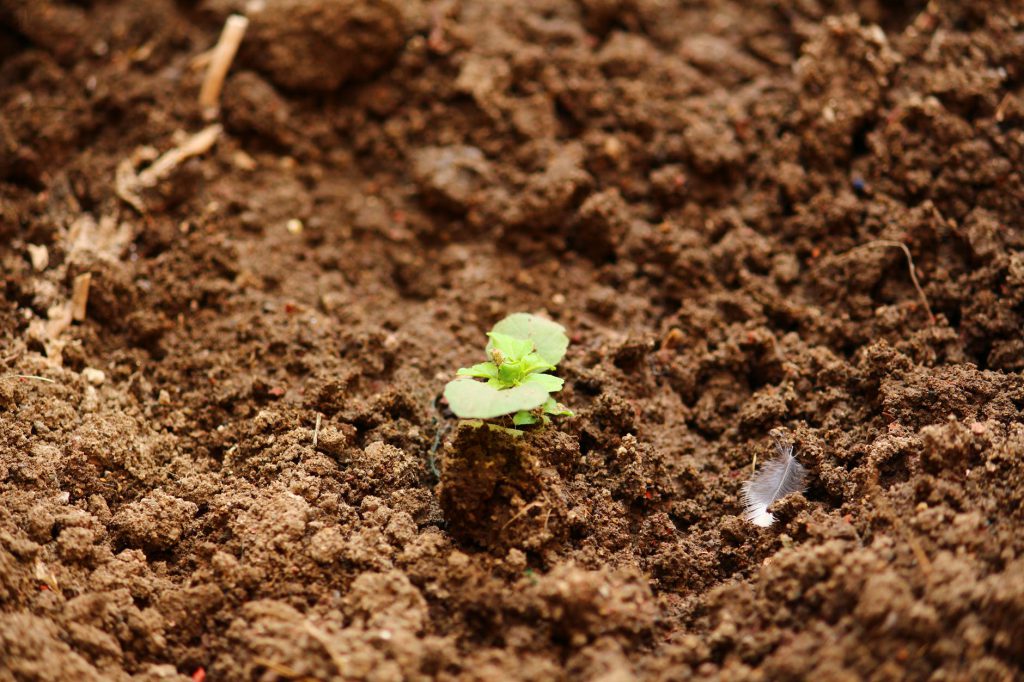 Community Compost Company makes sure organic materials don't go to waste.
3.) Nature's Pantry
This organic market has been a staple of the Hudson Valley organic food scene since the late 80s. With a combined 20,000 sq. feet of store space in Fishkill and New Windsor, Nature's Pantry prides itself on its ability to help local farmers and artisans sell their goods to the community. This family-owned business rightly earned itself a Reader's Choice Award a few years back and continues to serve as an integral part of the community's sustainable ecosystem.
4.) Solstice
Ok, we might be a little biased on this choice. But we like to ask: If going solar was free and didn't involve any installation, wouldn't we all do it? With Solstice Community Solar, Hudson Valley residents can sign their homes up for a share in a local solar farm that produces clean energy on their behalf. Similar to a farmshare program, customers of Central Hudson and Orange and Rockland can join, earn credits on their monthly electric bills, and support a share of renewable energy – all without installing anything on their own property. Finally, a way to go solar we can all be a part of.
Related
How a Hudson Valley Family Finally Went Solar - Without The Roof
5.) FN Furniture
Thought furniture was apolitical? Think again. Stone Ridge-based FN Furniture does away with wasteful, mass-market furnishings by offering seating, tables, and shelves inspired by the resourcefulness of the Occupy Movement. These plywood pieces are so unique that they're sure to spark dialogue about mindful consumption from local, sustainable manufacturers. The best part is that the furniture is made locally in the Hudson Valley from non-pollutive, durable materials.
FN Furniture couch made 100% sustainably
6.) Re>Think Local
Residents of the Hudson Valley are lucky to live in a region that's thriving with local, sustainable businesses. Beacon-based organization Re>Think Local is ensuring this ecosystem remains vibrant by building a community between small business owners, educating both businesses and consumers on the importance of social and environmental responsibility, and conducting data-driven research into the positive impact of healthy, local economies. Get involved with them through their mailing list, social media, and events to keep the Hudson Valley beautiful!
Related
What are New York's challenges and solutions for climate change?
green lifestyle
Hudson Valley
new york
state
sustainability