Solstice is helping Roxbury, Dorchester, and Mattapan residents develop a community solar project that brings clean energy, wealth-building opportunities, bill savings, and more to local, low-income households.
To reach a 100% clean energy future, it's essential that our renewable energy projects are just and inclusive. With that in mind, we are re-envisioning a model of community solar that empowers frontline communities. Through this project, Solstice and community partners will build a solar project that prioritizes community-specific values and provides opportunities for residents to build wealth. We're debuting this model by facilitating the community-led development of a community solar garden in the Roxbury/Dorchester/Mattapan area of Boston.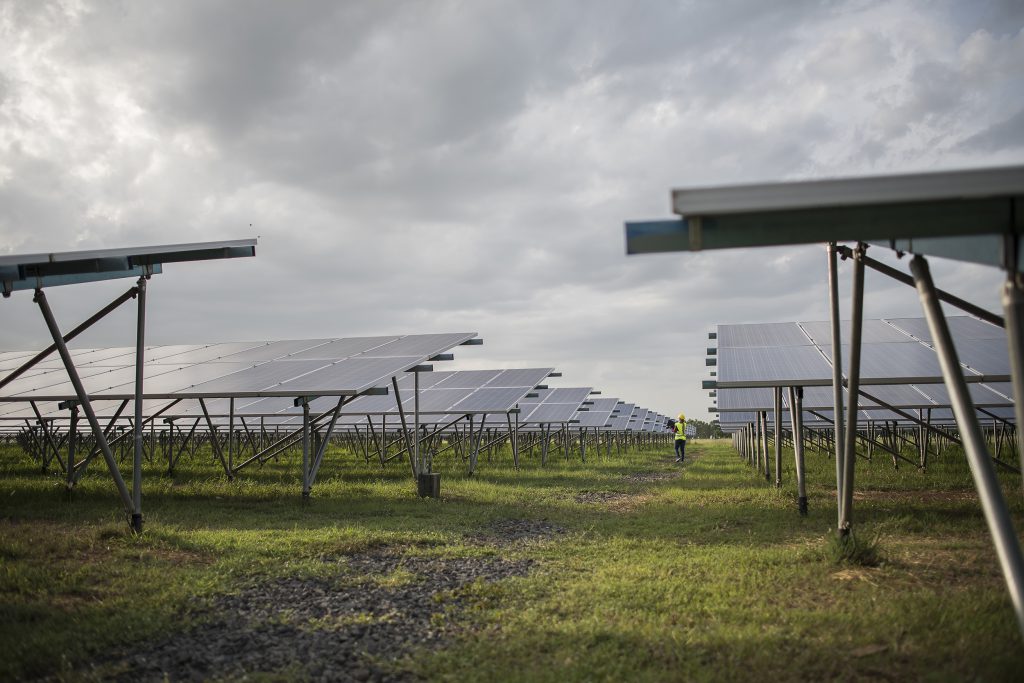 This project will offer local, low-income households the opportunity to benefit from locally-produced, community-driven clean energy. Every aspect of this project will be decided on by a Community Advisory Board made up of local leaders with Solstice acting as a technical advisor. This project will become a blueprint for future inclusive projects, as Solstice will share fully transparent steps and documentation of what it takes to develop a project like this with interested community groups across the country.
Solstice is actively seeking project partners to collaborate with on every aspect of this project; from the community engagement and planning process to the eventual financing and installing of the solar system. If you are interested in getting involved in this project, please fill out the contact form below and a member of our team will get in touch with you.
Frequently Asked Questions About Community-Led Solar In Boston:
Has Solstice Initiative developed a community solar project in the past?
This is Solstice Initiative's pilot project. For the last six years our staff has pursued research and policy advocacy to advance a just transition to renewable energy. Though we have achieved impact , we have continued to see an energy system that systemically limits opportunities for traditionally excluded communities to access solar energy. A norm of high credit requirements, a lack of meaningful bill savings, and limited public participation have severely restricted the diversity in who these projects serve. Despite a growing solar industry in Massachusetts, qualified low-income households only make up 4.7% of all community solar participants in the Commonwealth (Energy News Network). Taking learnings from our research, Solstice Initiative is excited to develop a project in step with community stakeholders in a way that will expand equity and access to solar. 
What will make this community solar project unique?
Solstice Initiative has formed a 12-person Community Advisory Board (CAB) to ensure that this project meets community needs. Over the next three months, this group will shape a project that will provide affordable, renewable energy to traditionally excluded households in Dorchester, Roxbury, Mattapan, and Hyde Park. CAB members will weigh in on ownership structures, describe their ideal project designs, and contribute to local workforce development planning. Rather than seek public input at the end of a design process, we are working to bring community input and voices into the planning process from day zero. At the end of our CAB meetings we will produce a Community Benefits Agreement which lays out community priorities for this project and will help ensure we create a project that is inclusive and equitable in its design. 
Who has Solstice partnered with to advance this work?
We have partnered with ReVision Energy to bring this project to fruition. As a Certified B Corporation, ReVision Energy is committed to operating its business as a force for positive social change in the communities where it works. We are also excited to welcome Communities Responding to Extreme Weather, Bikes Not Bombs, and Fairmont Indigo CDC Collaborative as organizational members on our Community Advisory Board. We also have a group of dedicated individuals from the community on our Advisory Board who serve as equal partners in the decision making process of this project. We're thankful to Alnoba for awarding Solstice Initiative with grant funding to allow us to engage in this planning process.
How can I get involved in this project?
For additional information on this project, fill out the form below! We'll keep you posted via email with updates on our progress. The Solstice team is planning to release a series of surveys to collect input from stakeholders outside of our CAB throughout this process as well. Our team is actively seeking out viable locations to site this project in Dorchester, Roxbury, and Mattapan. If you are aware of large roofs or parking lots in these neighborhoods that you think we ought to consider, please reach out to us at cab@solstice.us.
Additional Resources for Renters and Homeowners
Interested in a clean energy future for your neighborhood? We want to hear from you! Click here to fill out a quick survey and enter to win a $50 Visa gift card!
Eversource offers discounted utility rates for income-qualified households. Click here to learn more.
Mass Save offers no-cost and discounted energy efficiency upgrades for income-qualified households. Click here to learn more.
The City of Boston's Community Choice Electricity Program allows residents to have greater control over where they get their electricity from, how much renewable energy they're receiving, and how much they're paying for their electricity. Click here to learn more. 
Download Resources
Enter your name and email to get a copy of our one-pager, "Community-Driven Solar in Boston," emailed to you.