80% OF AMERICAN HOUSEHOLDS
CAN'T GET ROOFTOP SOLAR
Ownership
1/3 of Americans rent; others live in a condo

Upfront Cost
Many can't afford the upfront cost or obtain financing
Structure
Those with shaded or poorly oriented roofs are out of luck
What We Do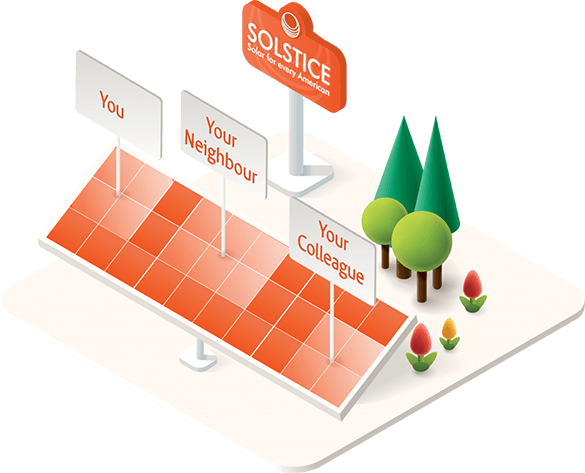 COMMUNITY SOLAR IS
SOLAR FOR EVERYONE
By enrolling in a local solar garden, you can enjoy the benefits of solar without installations or upfront costs – and still see savings on your electric bill.
Learn More
HOW MUCH CAN YOU SAVE
WITH COMMUNITY SOLAR?
Testimonials
See why people are going green with Solstice
Conservation Commissioner & Retired Software Engineer
"It's an opportunity for people like me who have too many tall trees to participate in renewable energy."
Executive Director, Chemung River Friends
"It saves you money, and it's clean and renewable energy – there's no downside!"
Hear From Our Customers
$771,012
Subscribers' annual savings
Solstice offers a turnkey solution for the community solar industry.
We educate and connect communities to a solar garden, create financial innovations that expand access to all Americans, and provide a seamless digital platform for community solar.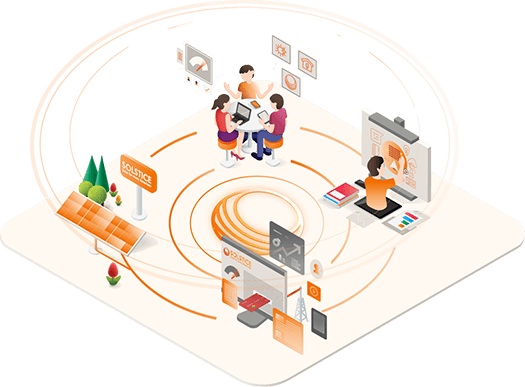 Millions of Americans can't go solar because their credit is insufficient. To overcome this, we developed the EnergyScore – a more inclusive and more accurate predictor of utility bill payment performance, that'll expand access to solar for millions of Americans.
Accuracy rate in predicting bill payment behavior.
More inclusive than the FICO score for low and moderate income households.
About the EnergyScore